Step Back in Time at Germack in Detroit's Eastern Market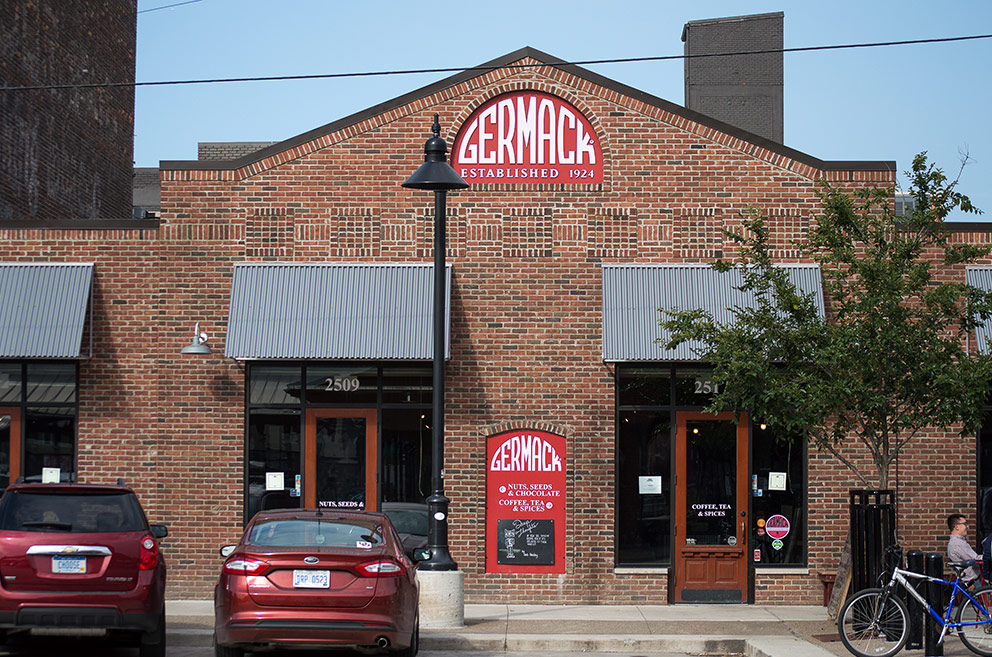 Germack has grown and evolved over the years. While the company currently maintains a website and online presence, it still caters to customers who prefer the in-person retail experience. Stop by Detroit's Eastern Market to explore the many hidden gems found at Germack.

Classic Comfort & High-Quality Products

Germack has been around for decades. It's a timeless bastion of delicious treats and imported foods. The retail location captures the essence of the business' generations-long existence with classic comfort. Step off the street and inside our warmly lit establishment.

Here, you'll find rich brick and wood textures with simple shelves displaying all your favorites. Enjoy a cup of freshly roasted coffee, tea, or espresso. Relax while you browse our diverse sele*ction of other edibles. Seasonal items are available around major holidays along with unique everyday products that make wonderful gifts.

You'll find an eclectic variety of imported goods from all over the world. Our current coffee list includes brews from Guatemala, Africa, Kenya, El Salvador, and elsewhere. Check back to try our newest blends or exotic teas.

Stop By or Shop Germack Online

Customers love our friendly staff almost as much as they love our espresso! Stop by the next time you're in Detroit's Eastern Market. If you aren't in the area, you can always visit the Germack website to shop for coffee, nuts, dried fruit, and loose leaf tea. We also stock pantry items like cashew butter, granola mixes, balsamic vinegar, matcha, and coffee spice rub. Visit our online or retail stores and discover all your Germack favorites!