About Germack Pistachio Company
Germack Pistachio Company is the oldest roaster of pistachio nuts in the United States, roasting a full line of nuts, seeds and coffees in-house. We also offer a full-line of dried fruits, chocolates, nostalgic candies, and gourmet gifts. We roast, blend and pack our products in-house in small batches.

Germack Pistachio Company has three goals:
1) Find the highest quality specialty food products available;
2) Roast and blend our nuts, seeds, and coffee to perfection using Frank Germack's original time-honored small-batch roasting process;
3) Deliver the highest level of customer service.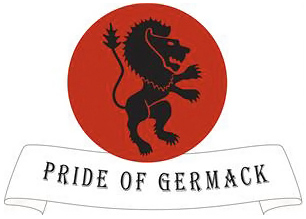 Find Out More About Germack!
Check out our time-honored roasting process and our quality standards for packaging.
Read the
Germack Story
to learn about the history of Germack.
At Germack, we pride ourselves on quality products, and keeping our valued customers
up to date with industry related news and issues.
Delicious Germack gourmet snacks are available at select stores in the produce
and snack food aisles. Find Germack product displays at your favorite local store!
We'd love to hear your comments or suggestions.