WE BEGAN ROASTING NUTS AND SEEDS
IN DETROIT'S HISTORIC
EASTERN MARKET
IN
1924

ABOUT GERMACK COMPANY
Germack, a DETROIT CLASSIC, is a small FAMILY OWNED business founded in 1924 as the first company in America to import and roast pistachio nuts. Now in our 4th generation of family ownership, Germack roasts in-house a full line of nuts, seeds and coffees in Detroit's Eastern Market District. We invented the popular red-colored pistachio nut – our nutty heritage runs deep!
Germack's first quality, fancy grade nuts are NUTRITIOUS enough for every day snacking and cooking, DELICIOUS enough for entertaining, and FANCY enough for holiday gift giving.
Our customers tell us our nuts taste better than the rest! The Germack taste difference comes from our quality ingredients and our time-honored roasting process.
As a small family owned business, we put MORE CARE and BETTER INGREDIENTS into every batch and seek out small suppliers around the world with similar values. We select only the highest quality nuts. Our FIRST QUALITY, FANCY grade nuts are gift quality – a uniform color, bigger size, and more whole pieces. We roast our nuts in small batch roasters, with heart-healthy canola oil for optimal roast level and taste. We control the time between roasting and delivery to ensure maximum freshness.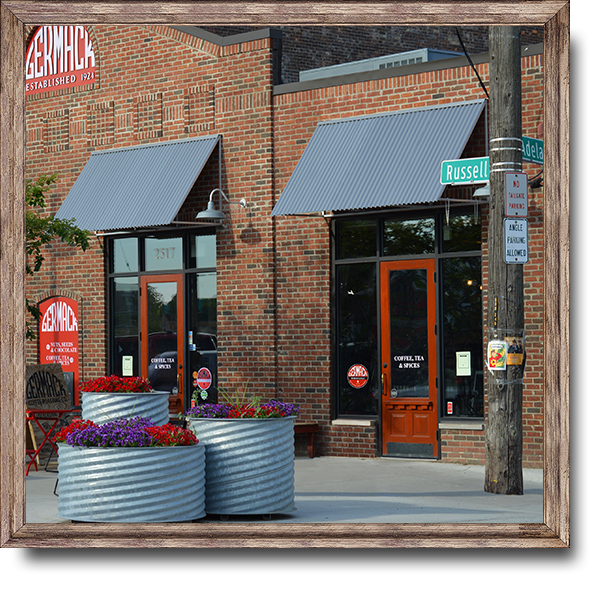 OUR BEST SELLERS
$14.99
Winter Wonderland Holiday Mix (Cranberries, Cherries, Almonds, Cinnamon Pecans, Macadamias, Cashews) 16 oz
$6.99
Cherry Sours Balls - 12oz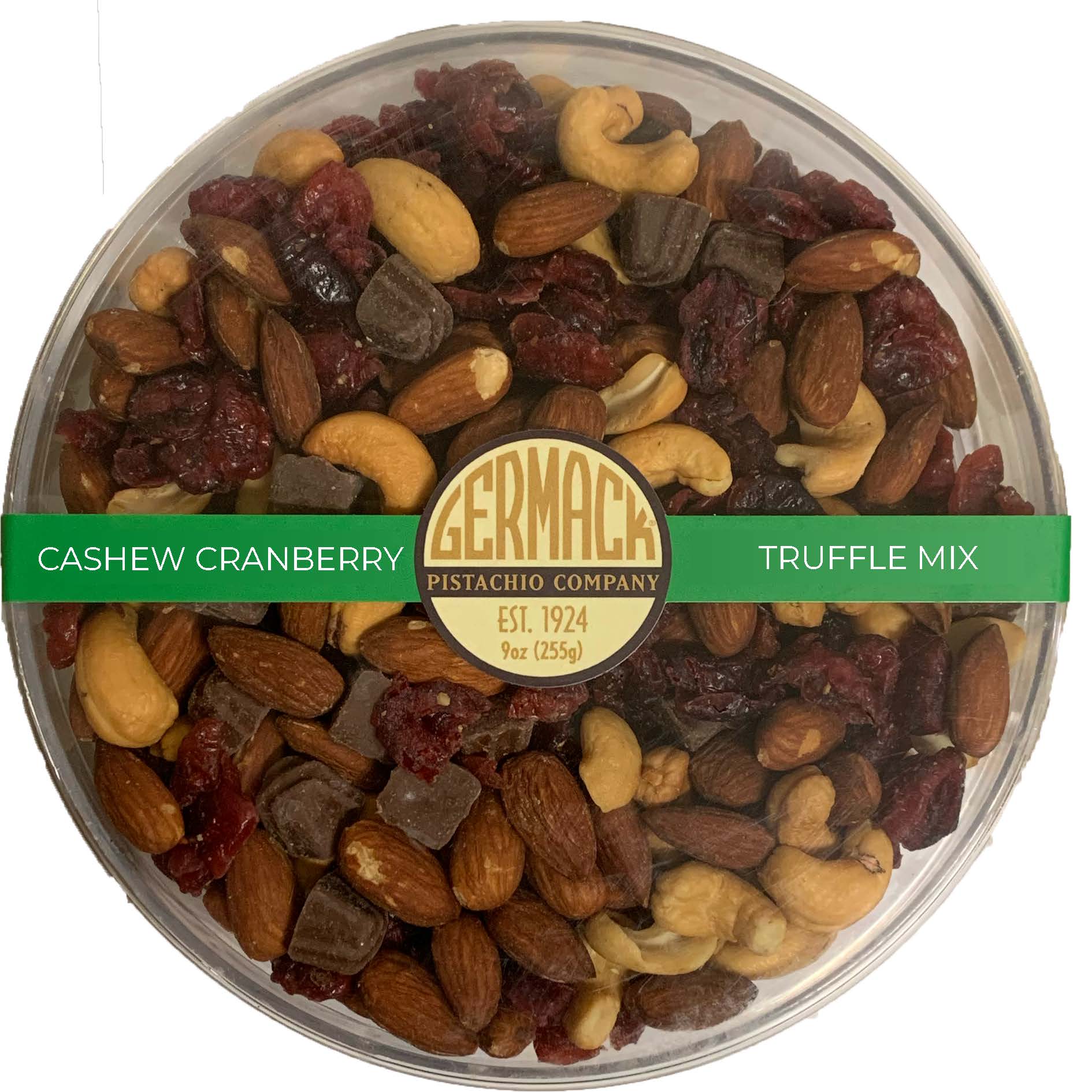 $9.99
Cashew Cranberry Truffle 9oz Tray 6"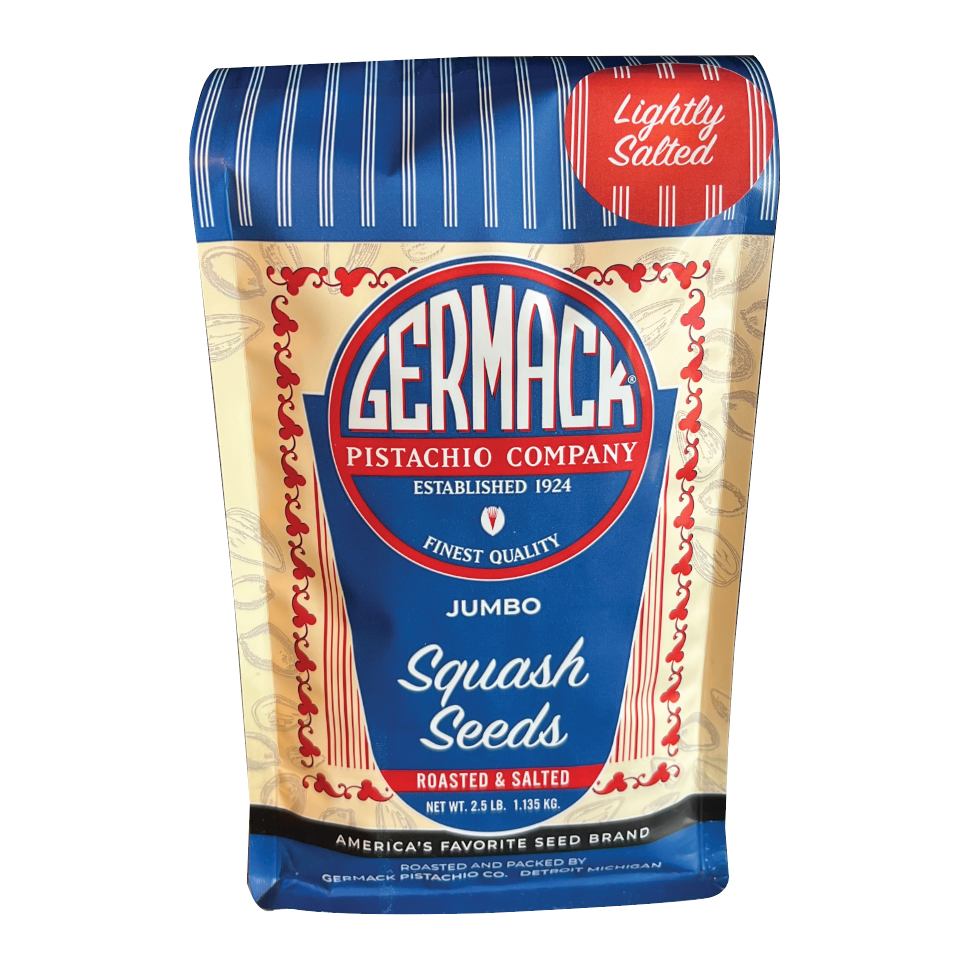 $19.99
Squash Seeds Reduced Sodium 2.5lb C6
ACCESSIBILITY STATEMENT
This accessibility statement applies to www.germack.com
Germack is committed to making our website accessible and user friendly to everyone.
We regularly test our website using the automated accessibility WAVE tool and the manual screenreader NVDA tool. These are free resources available to the public.
If you are having difficulty navigating the content on this website or notice any content that you believe is not accessible to people with disabilities, please contact our customer service at Germack Roasting Company, LLC located at 2509 Russell Street, Detroit, MI 48207 or 313-784-9484 Attention Website Accessibility. Any communications will be elevated to company leadership and ownership, and a response will be provided within one business week.
Our customers may order by mail and over the phone at the above address and phone number, and may also email in an order 24/7 to orders@germack.com or contact us via facebook messenger on our social media pages (Germack Pistachio Company and Germack Coffee Roasting Company).
Germack Roasting Company, LLC is the exclusive content manager and operator of the website. All website inquiries should be directed to Germack Roasting Company, LLC.